When it comes to creating a strong grassroots fundraising program, data is one of the most powerful tools at your disposal. Being able to organize and interpret your contribution data means a stronger recurring program, better fundraising emails, and a more informed relationship with your supporters. That's why our engineers have built an exciting new addition to our suite of data tools available to all AB Charities users: the report builder!
This intuitive and easy-to-use new page in your Dashboard allows you to build and download fully customizable CSVs, a popular and universal document format that works with all types of donor tracking software. You can even save templates for CSVs that you want to download regularly!

Here at AB Charities, our dedicated Movement, Issue, and Charitable Organizations (MICO) team works with all of our nonprofit admins, so we hear first-hand many of the common obstacles our users face. For example, small organizations often do not have the resources or the capacity to sort through large CSVs with tons of data and dozens of columns. This tool provides a solution to that problem by letting admins select only the columns they want and adjust the date range as needed.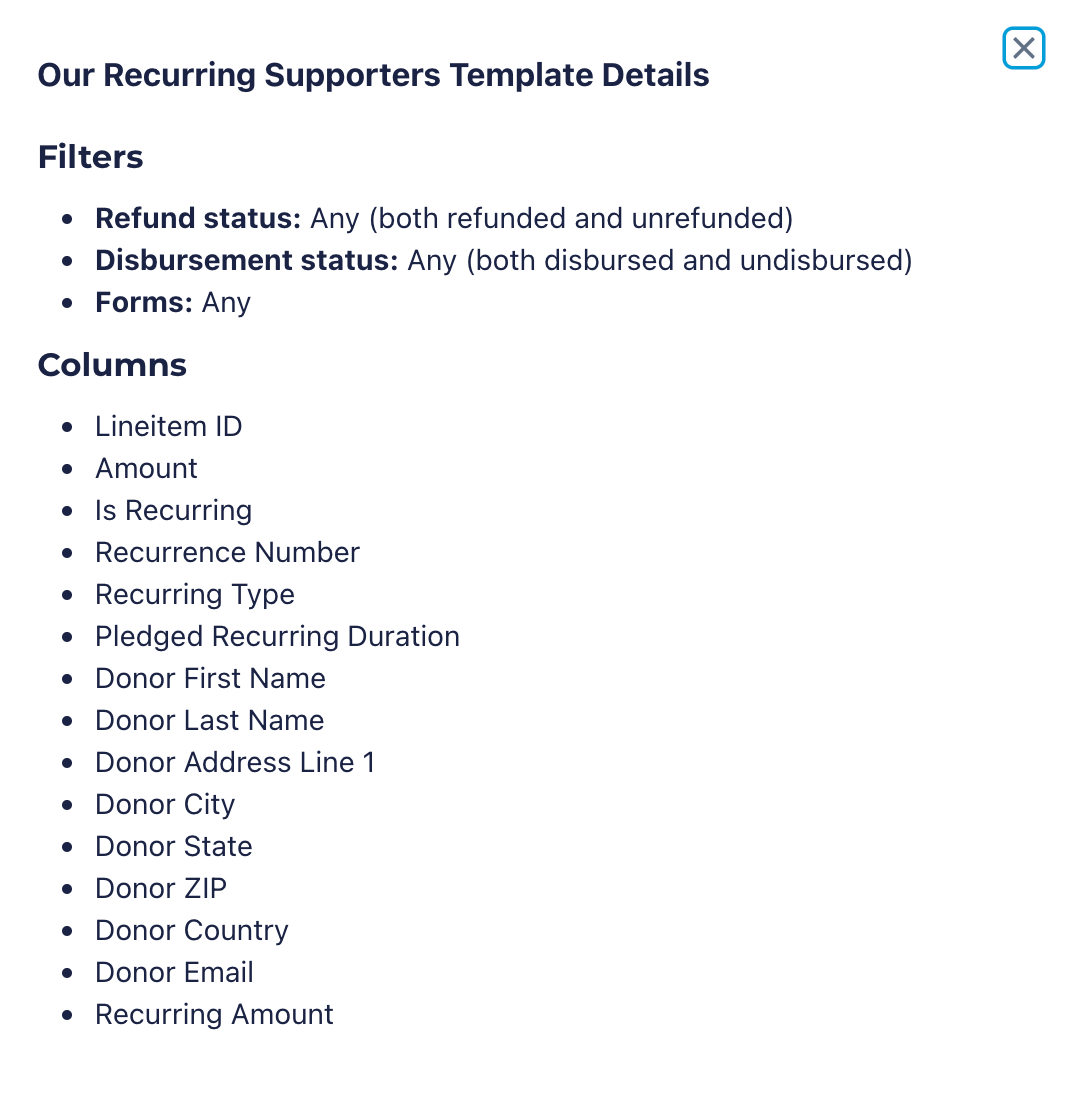 The report builder's intuitive design allows any admin to download the information they need, create visualizations without needing to clean up a huge file beforehand, and ask questions of their data. Ready to get started? Check out our step-by-step guide to this new tool over on our support site. And if you still have questions, feel free to reach out to your AB Charities contact or support@actblue.com!